Description
Be more Influential, Persuasive & Assertive at Work
Having the skills to effectively influence and negotiate professionally is extremely valuable in the workplace. Influencing, persuading and negotiation skills enable individuals to influence the behaviour of and to facilitate effective communication with their colleagues. Individuals who have mastered these skills tend to be more influential, have strong relationships and build a positive image both of themselves and their company.  Negotiations, of course, are everyday events and can occur upwards or downwards within your organisation as well as with external stakeholders. This course is focused on helping you gain an understanding of your own influencing and negotiating style.  It will assist you in applying the fundamental principles of negotiation strategy and influencing tactics to your everyday communication – to your best advantage in the workplace.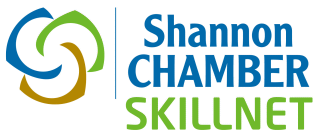 Duration: 1 day
 Who is this course for?
This Influencing and Negotiating Skills training course is aimed at individuals who wish to:
Enhance your skills as an influencer/ negotiator

Understand how to be an effective, assertive and persuasive communicator

Negotiate in a variety of relevant work-based scenarios

Improve your impact within your own sphere of influence

Learn how to persuade and influence others
You will learn how to:
Be aware of and classify different types of negotiation situations

Understand the stages of the negotiation process

Identify the obstacles to negotiation

Evaluate your own current influencing and negotiating style

Practice different negotiation styles and influencing tactics

Use Emotional Intelligence in the process

Control emotion

Build trust

Bargain effectively

Be persuasive

Stay calm under pressure

Carry out principled and collaborative negotiations
 How will you learn?
This course involves an interactive workshop format and will consist of a mix of:
Teaching by an expert trainer using a variety of quality learning materials

Group and individual learning activities

Group discussion

Role plays of relevant work-based scenarios which require you to be an influencer/ negotiator
It is 1-Day Programme and spaces are limited.
Member Fee €100
Non Member Fee €130
Please book online
For more information email Cillian at cgriffey@shannonchamber.ie or call 061 360 611
Training Cancellation Policy: Training courses which are cancelled over 7 days in advance of scheduled training date shall incur no cancellation fee. Training courses which are cancelled within 7 days of scheduled training date shall incur a cancellation fee equal to 50% of the cost. Registrants who fail to attend training will be charged 100% of the full fee.
Please quote Purchase Order number if required on invoice. Cheques should be made payable to Shannon Chamber Skillnet. 
Shannon Chamber Skillnet is funded by member companies and the Training Networks Programme, an initiative of Skillnets Ltd. funded from the National Training Fund through the Department of Education and Skills.
For further information please visit www.skillnets.ie