Description
Description
This session is designed to provide participants with advice, insights and watchouts as they transform and establish themselves as new managers and leaders
Outcomes
At the end of the session each participant will:
Understand potential 'blind spots' and know how to tackle them
Learn the common mistakes new managers and leaders make
Be capable of accelerating their journey to becoming established managers and leaders
Content
Difference between Management & Leadership
Top 10 tips for new managers and leaders
Importance of 2-way communication
Advice for Performance planning and reviews
Criticality of developing followers
Presenter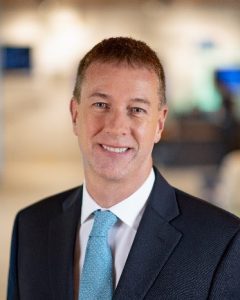 Tommy Geary, Co-founder of Cinco Coaching & Consulting
Tommy Geary has 25+ years of global and executive management experience across multiple regions.    He recently achieved a long term goal of retiring at 50, having previously worked with Hewlett Packard Enterprise.   There he served as Senior Vice President of Global Sales Operations for the past 6 years.    He was responsible for transforming and delivering a best-in-class experience for Hewlett Packard Enterprise's customers, channel partners and sales teams.  He led a team of more than 5,000 employees located in 100 locations globally. 
Tommy's previous roles at HP were as Vice President of Global Business Process Improvement and before that as Vice President of EMEA, Sales Operations.   
Tommy joined HP from the telecommunications company, Eir, where he held a Senior Executive position leading the Customer Management & Operations Organization.  Prior to that, Tommy was in Dell for 17 years, working in several different leadership positions.   His most recent role in Dell was as Executive Director for EMEA Business Operations.  Earlier in his career, he also worked for Berlitz International.
Tommy has recently co-founded Cinco Coaching & Consulting and is currently being certified as an Executive Coach with the International Coaching Federation (ICF).
This webinar is free of charge, but online booking is essential.
Join Zoom Meeting
https://us02web.zoom.us/j/83842547844?pwd=cytUVDNHQVl4bUY5a3ZhcVFwdXZmdz09
Meeting ID: 838 4254 7844
Passcode: 944303