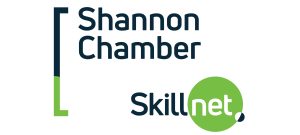 Shannon Chamber Skillnet is co-funded by Skillnet Ireland and network companies. Skillnet Ireland is funded from the National Training Fund through the Department of Further and Higher Education, Research, Innovation and Science.
All training offered is in response to a 'Training Needs Analysis' (TNA) survey, issued annually to all member companies. This ensures that the courses we offer directly reflect the specific needs of companies while also equipping employees with the types of new and enhanced skills they may need to augment within their organisations.
If your company has a specific training requirement, we would be delighted to discuss how we can assist in meeting this need.
Check shannonchamberskillnet.com for all current training.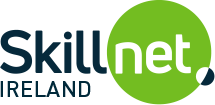 Skillnet Ireland is a business support agency of the Government of Ireland. Its mandate is to advance the competitiveness, productivity and innovation of Irish businesses through enterprise-led workforce development.
Skillnet Ireland believes that maintaining a highly skilled workforce is essential to our national competitiveness. Our business is to ensure that your business has the skills it needs to thrive.
Skillnet Ireland currently supports over 18,000 businesses nationwide and provides a wide range of valuable learning experiences to over 70,000 trainees. Its mission is to facilitate increased participation in enterprise training and workforce learning in Ireland.
For further information please visit www.skillnetireland.ie